The Best Marketing Channels for Independent Auto Insurance Agents
Whether you have a well-established auto insurance agency or are thinking about starting your own business, marketing is an essential part of growing your customer base to its full potential. With the employment of insurance sales agents predicted to grow by 7% between 2020 and 2030, now is the time to differentiate your business from the competition and stand out among consumers.
Finding the right balance between low-cost, low-effort, and high-impact marketing tactics can be a tall order for a busy insurance professional, so we've outlined a few of our best tips to help you prioritize the best marketing channels for auto insurance agents to capture new business.
Leverage Google Reviews
It goes without saying that a digital presence is all but required to stay top of mind to potential customers. Luckily, setting up a Google Business Profile takes only a small amount of time, but it will give you a big impact. Once created, you have multiple ways to increase engagement with your local community through collecting reviews, adding photos of your team, and informing people of your business hours and contact info.
Follow this quick setup guide to help you get started. Once you are up and running, consider reaching out to satisfied customers and asking for reviews. The more reviews you collect, the more visibility you create for your business.
When you start thinking about who to solicit for reviews, consider the parameters that make a happy customer: longevity and communication. Think about who the customers are that have been with you the longest, or those you have gone to extraordinary lengths to support—these customers are your brand advocates, and their words will go a long way in support of your goals.
Plan Community Events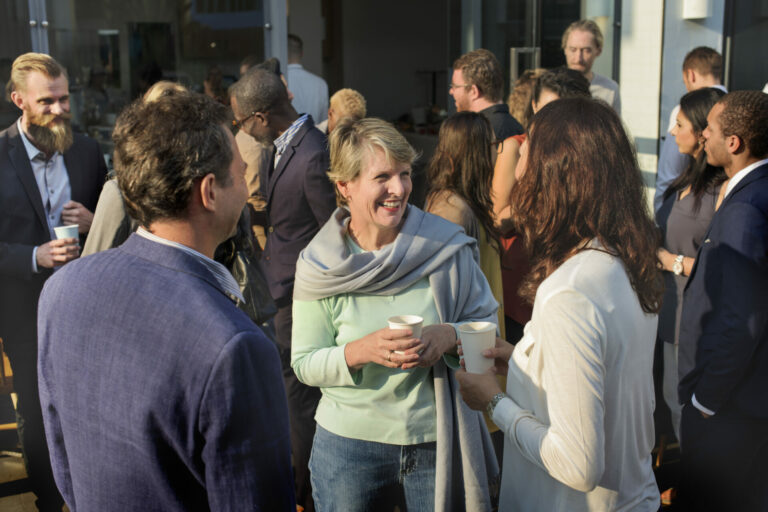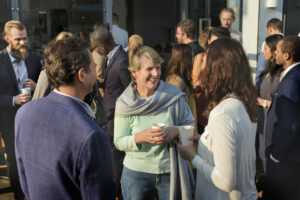 Networking your business is a great way to get in front of the right people at the right time. Word of mouth and referrals tend to be the best form of marketing, and simply introducing yourself in a fun and engaging way to your community will set a domino effect for your brand.
Now, this marketing channel can have varying levels of costs attached, so if you aren't able to spend, you may want to look towards smaller networking events to attend that are sponsored by a third-party as a start. Bring your business cards and engage with the attendees. Let them know your networking goals and see if you can learn from their experience and expertise. You may even get some business and referrals from the attendees themselves!
You can also join your local chamber of commerce and reap the multiple benefits of membership, including business credibility, customer referrals, and close business contacts.
If you are comfortable spending a bit more money, consider local event sponsorship, or, if you have a brick-and-mortar building, hosting your own meet-and-greet event for current customers and their friends and family. The sponsorship option will take some of the event coordination process off of your shoulders and can come with a booth to market your business, your business name on event collateral, and other opportunities that can have a lasting impact.
Experiment with Pay Per Lead (PPL) Marketing
If you want to be totally hands-off but are willing to spend more money, PPL services for insurance agents leverage search engine data to find local small businesses hot leads that tend to convert. This can be a great alternative to doing your own Pay Per Click advertising via Google or Bing, and you generally only pay for leads that are genuinely interested in your services.
If you decide this might be the right avenue for you, do your due diligence in vetting and contracting with any services. You want to ensure that your money is being well spent (be able to measure the impact) and that you can stop the service at any time if it isn't right for you.
Take Advantage of Direct Mail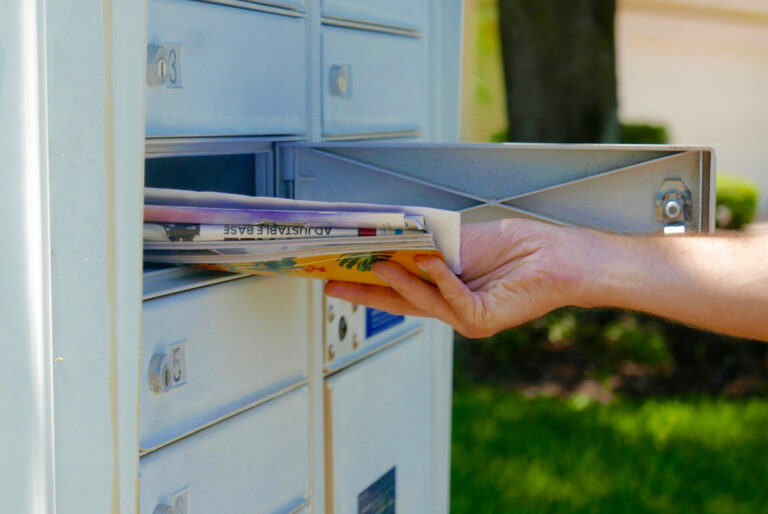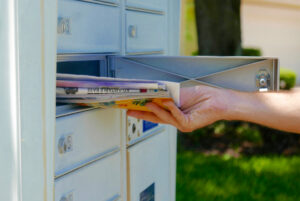 Who says paper mail is dead? There are still plenty of thrifty shoppers scouring their mailbox for coupons and new businesses, making it the perfect way to literally get your auto insurance agency in the hands of consumers. In addition to providing an audience, direct mail can also be cost-effective and can be an excellent supplement to digital marketing efforts. The more touchpoints you have with your community, the better.
Make sure your messaging speaks to your audience and, if you can, offer an incentive for them to contact you. Simply asking the question, "Are you paying too much for car insurance?" can be a compelling reason for a potential customer to pick up the phone.
Retain Customers with a Quality Business
Once you've implemented some of these marketing tactics, you may see your customer list grow. It's important to back up your marketing with an excellent customer experience that includes providing them with cost-effective auto insurance options. If you provide nonstandard auto quotes, consider quoting GAINSCO to your customers seeking minimum-limits coverage with quality customer service and efficient claims process.