Apply with GAINSCO today!
If you're looking to accelerate your career with a growing auto insurance company, we invite you to search our open job positions.
GAINSCO is not your typical insurance company. We are a company of driven, enthusiastic and determined people. We celebrate achievement and success.
We foster innovation, determination and recognition, and because of that, our employees feel recognized and rewarded for the contributions they make on a daily basis. We couldn't be who we are without the people who work at GAINSCO.
If you are looking for a place where you can make a difference, perceive how your work impacts the company, and be recognized for your efforts and passion, then GAINSCO is the company for you.
By joining GAINSCO, you will become part of a dynamic and growing organization that has been recognized as one of the Top Workplaces in Dallas and Miami. In 2015, the GAINSCO Dallas home office was one of only 150 companies in the Dallas/Ft. Worth area to be recognized by the Dallas Morning News as a "Top Workplace 2015." Additionally, the Dallas office was recognized in 2017 and 2018 as a "Workplace Achiever".
The Miami office was has been recognized as one of the Top 35 Workplaces in its size category in 2017 and named Top Workplace in 2015, 2016, 2019, and 2021 by South Florida's Sun Sentinel.
Our culture attracts engaged individuals who have a desire to contribute and succeed. Our culture encourages individuals to grow their skills as they build their careers. Come join us and become a champion with GAINSCO.
GAINSCO is a championship company where passionate people strive every day to accomplish the goal of becoming the Best Auto Insurance Company in the markets we serve.
Our commitment to high-level performance is symbolized by our championship heritage in professional racing, and we draw inspiration from that as well.
What employees say about GAINSCO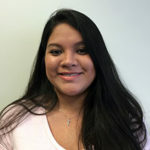 "GAINSCO is a place of limitless opportunities. It is a feeling like no other to know that your hard work is valued and never goes unnoticed. GAINSCO has given me an opportunity to contribute to many units(...)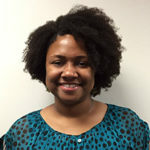 "I'm so proud to celebrate my 1 year anniversary with GAINSCO. I love helping people with their computer issues and everyone at GAINSCO has been very gracious, even at hard times. This growing company has made(...)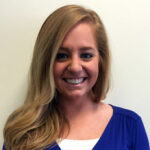 "Working at GAINSCO feels like being part of a family. I think it's because, even though we work extremely hard, we also have a lot of fun together. I've never been a valued part of a company such as this before. I love working at GAINSCO."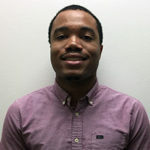 "I love working here at GAINSCO. I love the fact that I have the ability to learn and grow in a fast-paced environment. Everyone at GAINSCO is really helpful and you will learn something new every day. GAINSCO(...)
GAINSCO strives to provide the best, most equitable and cost effective benefits for employees in recognition of the influence employment benefits have on the economic and personal welfare of each employee. We offer a competitive salary, and upon becoming eligible, benefits which include medical, dental, vision, life and accidental death and dismemberment insurance, short term and long term disability insurance, 401(k), flexible spending accounts, pet insurance, tuition reimbursement, and paid vacation and holidays. (Note: Benefits subject to change.)
For GAINSCO's FMLA policies - General Notice, please click here.
Our regional offices and employment opportunities are located in Dallas and Miami. Field positions may also exist in other states where we operate. Find out what makes GAINSCO a Sun Sentinel Top Workplace.
At GAINSCO, we believe that our very success depends upon our ability to embrace diversity in our employees. Our policy is to create a favorable work environment where our employees can enjoy equal opportunities in their employment at GAINSCO regardless of race, color, national origin, sex, age, disability, veteran or military status, sexual orientation, or religious affiliation.
The Circle of Champions is an employee recognition program that provides peers with the opportunity to recognize the individual efforts of those helping to make GAINSCO a great place to work. This quarterly award recognizes employees who exemplify the championship characteristics of GAINSCO:
Passion – Burning drive to achieve vision and accomplish job to highest levels of performance
Critical Perspective – Critical understanding of what, how and where things must improve to achieve a vision and accomplish a job
Creativity – Ability to conceive high-impact solutions to address critical perspectives to get the job done
Operational Excellence – Execution at the highest levels of operational excellence and performance standards
Persistence to the End – Ability to persevere through obstacles and challenges to get the job done