Are You Driven?® Become a GAINSCO agent.
GAINSCO knows about winning under competitive conditions. In fact, our commitments to agent partnership, a competitive product, and ease of doing business have made us one of the fastest-growing auto insurers in the Southern U.S.
We've achieved this tremendous growth while consistently delivering profitable results and strengthening the operational capabilities of our company, and we honestly believe we are just getting started. Our policies are sold through a network of thousands of independent agent partners in the states of Arizona, Florida, Georgia, New Mexico, Oklahoma, South Carolina, Tennessee, Texas, Virginia, and Alabama.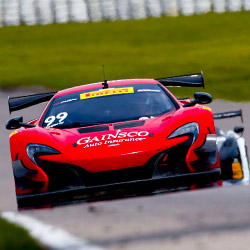 Join the Championship Team
Our product flexibility not only allows you to sell to the broadest possible spectrum of customers, but allows you to do business quickly and with ease. You will find it extremely easy to do business with GAINSCO. Our fully automated point-of-sale system, extraordinary customer service, and outstanding claims handling deliver an experience seldom matched by others.
Real success requires partnership, and GAINSCO is willing and able to partner with agents to increase growth and profitability. Don't let this opportunity zoom past.