Experience championship performance from a championship team
GAINSCO Auto Insurance® is a property and casualty insurance company concentrating on the non-standard personal auto insurance market, specializing in minimum-limits personal auto insurance. GAINSCO Auto Insurance is an expansionary company, now selling its insurance policies in several states through independent agents as well as directly to customers via digital channels. Our insurance operations are conducted through MGA Insurance Company, Inc.
We believe in delivering a championship performance in every aspect of our business. Inspired by our championship-winning legacy in the professional sports car racing community, our customers and agent partners experience this championship performance in the way we service their needs. We are driven to provide:
Insurance policies that are flexible and easy to customize to your needs
A highly competitive price designed to save you money
Superior customer support and claims handling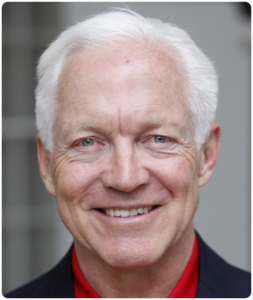 Glenn W. Anderson
Chief Executive Officer
Glenn W. Anderson has served as Chief Executive Officer and Director of the Company since April 1998. From 1993 to 1998, Mr. Anderson held various senior management positions with USF&G Corporation, including Executive Vice President of that company from 1996 to 1998. Mr. Anderson has been engaged in the property and casualty insurance business since 1975.
Michael S. Johnston
President and Chief Operating Officer
Gregory A. Castleman
EVP, Chief Claims Officer
Daniel B. Svob
VP, Chief Financial Officer
Brian C. Dosser
SVP, Chief Compliance Officer
Nicole M. Dalal
SVP, Chief Customer Experience Officer
Jessica M. Friedman
SVP, Field Operations
Linda Jacob
VP, Chief Actuary
Drew F. Nachowiak
SVP, General Counsel & HR
Terence J. Lynch
SVP, Investments
Phillip J. West
SVP, Chief Information Officer
GAINSCO, Inc. is a U.S. holding company specializing in automobile insurance. GAINSCO was established in 1978 as a Texas corporation and is based in Dallas, Texas, with a regional office in Miami, Florida. GAINSCO's insurance company subsidiary is MGA Insurance Company, Inc., which sells auto insurance policies under its brand name, GAINSCO Auto Insurance®.
MGA Insurance Company, Inc.
Licensed, admitted insurer in several states
State of Domicile: Texas
Commenced Business: August 13, 1981
A.M. Best rating
"A-" (Excellent)
Statutory home office address
3333 Lee Parkway, Suite 1200
Dallas, TX 75219-5134
Main administrative office
3333 Lee Parkway, Suite 1200
Dallas, TX 75219-5134
Get a GAINSCO Auto Insurance Policy
GAINSCO sells our insurance policies through independent partner agents and website comparison shopping places who, like us, are driven to provide outstanding service, support, and the best price. Call us at 1.866.GAINSCO to find an agent near you. If you prefer to shop online, get a no obligation quote now from GAINSCO.