GAINSCO Auto Insurance's e-Signature Top 7
Top 7 Reasons Insurance Agents Love e-Signature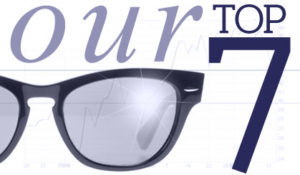 GAINSCO agents are not only using e-Signature, but they are boasting about it and its many benefits.
Here are the Top 7 reasons to use e-Signature.
It's fast.
It's very easy for both my customer and me.
I don't miss any signatures, which means less E&O exposure, which means greater peace of mind.
It's great for my remote customers who can't come to the office.
My staff and I save time that we can spend on helping other customers.
My clients are impressed with this quick and advanced way to sign documents.
The technology is reliable and secure.
"It's fast and it shaves time off the application process. I don't have to load paper in the printer or fax anything. I love it so far." 
LaCrystal Holloway, Electric City Insurance Anderson, SC