It takes drive, determination, and skill to win in one of the world's most competitive racing series. These are the same attributes that have made GAINSCO one of the fastest growing insurers in today's personal auto insurance market. GAINSCO Auto Insurance® has authored a remarkable story over the past 10 years, and has rapidly grown from a groundbreaking start into an industry leader.
GAINSCO Auto Insurance® markets non-standard private passenger automobile products through retail agencies, in Texas, New Mexico, Arizona, Oklahoma, Florida, Georgia, South Carolina, Tennessee and Virginia. GAINSCO Auto Insurance® has fully integrated insurance capabilities, including marketing, underwriting, customer service and claims handling. Our operations are bilingual (English/Spanish).
By joining GAINSCO, you will become part of a dynamic and growing organization that has been recognized as one of the Top Workplaces in Dallas and Miami. In 2016, the GAINSCO Miami office was named as one of the Top 35 Workplaces in its size category. The Dallas home office was also recognized as one of only 150 companies in the Dallas/Ft. Worth area to be recognized by the Dallas Morning News as a "Top Workplace 2015." Learn more about Life at GAINSCO.
Due to company growth, GAINSCO Auto Insurance is hosting an Open House Career Fair in our Miami office. We are looking for driven individuals who want career advancement and the opportunity to make a significant impact on our leading organization.
GAINSCO Auto Insurance Miami Office Job Fair
9675 NW 117th Avenue, Suite 400, Miami, FL 33178
Wednesday, May 24 4:00 pm – 8:00 pm
Thursday, May 25 4:00 pm – 8:00 pm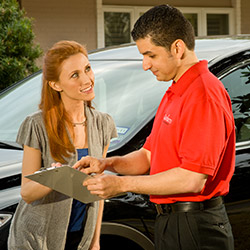 Seeking Applicants for the following positions:
Experienced Claims Adjusters
Claims Adjuster Trainees
Benefits of working at GAINSCO:
Company paid medical insurance premiums
Over 3 weeks of vacation first year of employment
401k company matching
Tuition assistance
Career development