Years
Business Experience
States
Operation across the US
K+ Agents
By the end of 2021
Find Affordable Coverage in These States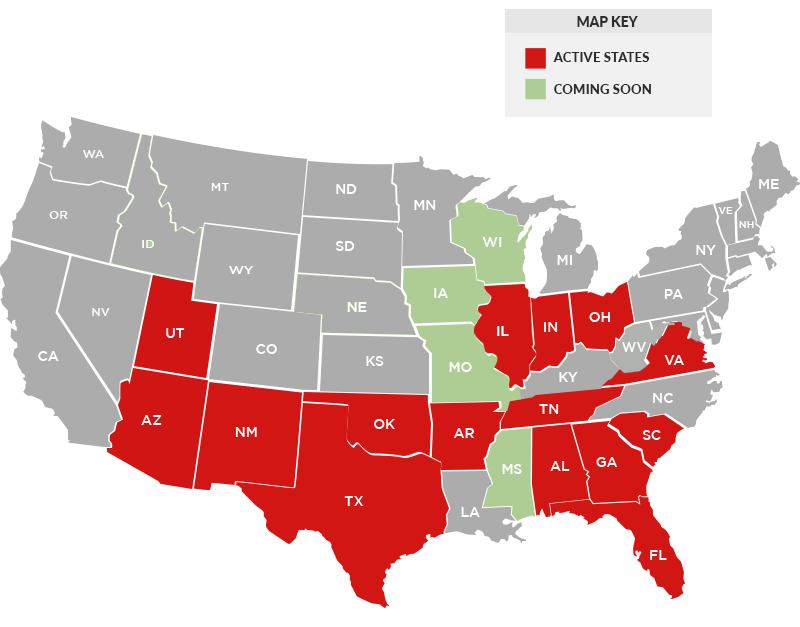 Find out Why GAINSCO should be


Your Insurance Company Mary K. Rodriguez
- BlueSky Tax & Insurance, Richmond, VA
Everyone at GAINSCO has been friendly, efficient, and extremely helpful. We can see a fruitful relationship with GAINSCO for many years to come. Thank you Brad Hagen for helping us to get what we need. Everything was done very professionally. We would recommend your company to our friends and family. Very pleased with Gainsco. Customer Service was excellent! My Agent was Liz and she really helped me out! Looking for great rates? Gainsco is the way to go! Vanessa West was great. Sweet, quick with answers to all my questions. She made me feel totally comfortable and that's not an easy task. I'm saving enough money here make a phone pmt monthly!! I'm so grateful. Thank you. I would highly recommend Brad Hagen! He was so polite, quick, professional and a great conversationalist! He made my experience stress free and not to mention the lowest price on auto insurance I've ever heard of! I'm such a happy customer and I'm glad I found Gainsco. My agent Johnny Garcia was so fast,friendly and a great help. Really good customer service all round. Very friendly and informative, pleasant experience all around. Brad and CJ were able to get everything processed without any complications, from the first telephone call to the last there was never a problem.