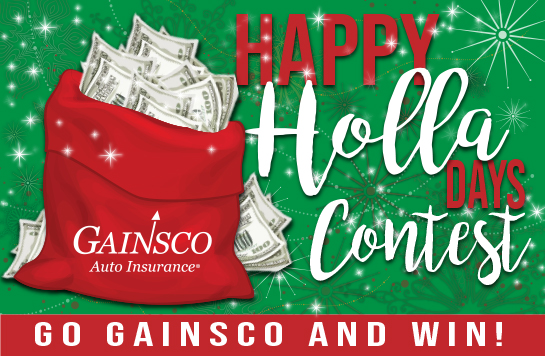 Contest ends: December 18, 2018
How to win big bucks:
Sell GAINSCO policies.
Enter the policy number(s) at the link at the right.
Play again the next day!
The more you enter, the better your chances to win the grand prize – $1000 for you AND $1000 for your boss.
Every day: 3 people will win $100!
Grand Prize: $1000 for an agent AND that agency's boss